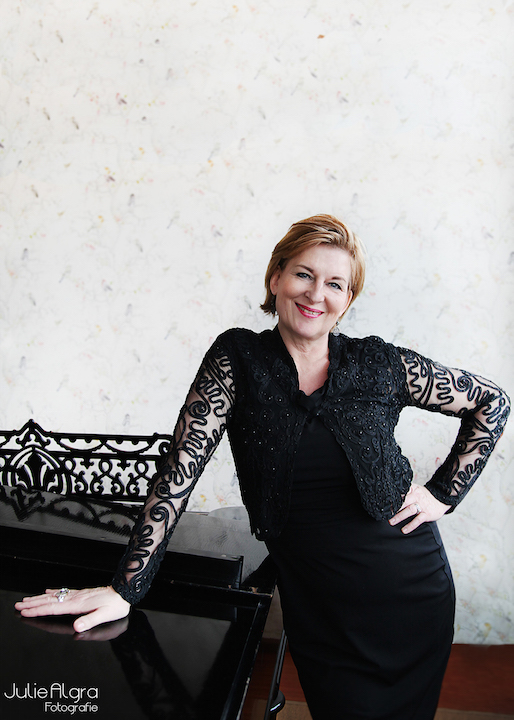 Private studio
Marjan welcomes her students and their pianists for singing lessons and duo coaching sessions in her light, roomy studio with its totally renovated Bechstein grand.
Some important points in her lessons:
Authenticity, trust and clarity have priority, as do enthusiasm, positive energy and a sense of freedom.
Seeking uniqueness, personality and character in your singing and performing.
Much attention to breathing and the breathing mechanism; true legato singing according to bel canto principles and the 'inhalare la voce'.
Working on further development of your vocal skills.
Good physical and mental focus, as in top sport; experiencing body awareness.
Looking for your own sound and voice type, then identifying which repertoire and opera roles suit you, very important in auditions at home and abroad.
Thorough study of the chosen repertoire and complete opera roles from the perspective of your musicality and artistic se se.
Maintaining spontaneity and truthfulness in your singing.
Singing well is singing 'beautifully'.
Working on self-confidence and self-awareness - you need courage in this profession!
Setting out concrete goals, defining your level of ambition, then working efficiently and effectively to realise these.
No singer is the same, one method, therefore, does not fit all !
Preparing for auditions: how, where and when to do your audition and how to present yourself at your best.
Seeing things in perspective.
Some sources of inspiration:
| | |
| --- | --- |
| Der Freie Ton [The Free Sound] | Margreet Honig (Gordana Crnkovic) |
| Singing and Teaching Singing | Janice Chapman |
| Der Erfahrbare Atem [Experiencing Breath] | Ilse Middendorf |
All teachers and coaches with whom I have worked with during my life as a singer.
My own students from whom I learn every day!